We are the only meal prep delivery company in Gran Canaria who take into account your personal fitness or health objectives as well as your gender when preparing your meals.  
Fit Food Canarias was established from our desire to provide healthy, balanced meals via a convenient delivery service to anyone with an interest in fitness and general health on the island of Gran Canaria.
We wanted to show people that eating clean doesn't mean eating uninteresting or bland food. It means enjoying great fresh local produce, treated with respect and passion.
Having begun our delivery service with a range of healthy salads, we decided to move on into the world of meal prep. Thus providing the fitness community, families and anyone looking to enjoy nutritionally balanced meals, with a much-needed resource to work alongside their health goals.
Our aim is to introduce a new concept of home and workplace food delivery to Gran Canaria, which leads to a healthier and more balanced lifestyle for everyone.
We hope you join us on our healthy journey!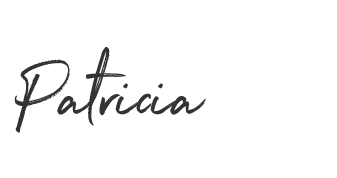 At Fit Food Canarias our goal is to deliver affordable, healthy and tasty meals to your door. Enabling you to focus on your fitness and health, whilst we focus on your diet. We know that each individual is different, so we have created the most goal-focussed meal prep solution available today in Gran Canaria.
Whether you want to lose fat, build lean muscle or simply improve your overall health, we have the perfect plan for you.  Our meals are prepared using the freshest ingredients, local, whenever possible and every meal is calorie counted and macronutrient optimized, meaning all you need to do is eat and enjoy!
CAN I AMEND AN ORDER ONCE IT HAS BEEN PLACED?
Yes, email us directly via info@fitfoodcanarias.com and as long as your menu plan hasn't been dispatched we will do our best to accommodate any requests or additional meals.
WHAT IS THE MACRO AND NUTRITIONAL INFORMATION FOR EACH DISH?
Our resident nutritionists have balanced each meal. The macros and nutritional information for every dish and meal plan can be found on each meal's product page. We also label this information on each of the dishes when they are sent out.
DO YOU OFFER VEGAN OR VEGETARIAN MEALS?
Yes, we have a selection of vegan, vegetarian and pescatarian meals or contact us directly via info@fitfoodcanarias.com to discuss your requirements.
CAN I CUSTOMISE MY MEALS?
We currently have a set menu plan, although please contact us directly via info@fitfoodcanarias.com if you would like to discuss your specific goals.