Healthy nutritious meals
delivered to your door
We provide macro balanced meals tailored to your gender and
objectives to help you get the results you want.
OUR MEALS
HOW IT WORKS
Would you like to not have to cook for an entire month? Call us at +34 676 085 134 to know more.
HOW WE WORK
In 3 easy steps
1. CHOOSE YOUR MEALS
We work with fresh local ingredients to create meals which will help you reach your personal health goals and lifestyle objectives
2. CHOOSE YOUR OBJECTIVE
At checkout, simply choose between fat loss, balance or muscle gain.
3. ENJOY
Discover the ease of having our macro-balanced meals delivered directly to your door.
OUR VISION
What makes us unique?

We are the only meal prep delivery service in Gran Canaria who personalise your meals to suit your objectives and gender. We can give you much more than healthy meals – we can give you the meals you need to get results!
GET THE RESULTS YOU WANT
What is your goal?

We will adapt your meals to suit your personal objectives meaning you get the plan you need to reach your goals

FAT LOSS
Our Fat Loss Meals have been macro-optimised to ensure that your goals are not just achieved but exceeded and retained. This plan has been designed to ensure that you burn through fat whilst still providing you with all the nutrients you need to stay healthy and well, together with fuelling your fitness and general health.
BALANCE
Our Balance Meals are the ideal option for those looking to maintain results or simply to improve overall wellbeing. This package is also the ideal option for busy professionals and families who are looking for healthy meal options. Each meal delivers the ideal amount of nutrients and calories to increase energy, focus, productivity and stamina leading to a more productive day.
MUSCLE GAIN
Our Muscle Gain Meals are designed to support lean muscle growth, athletic performance and rapid recovery. This high protein and higher carbohydrate package will provide you with the fuel you need to train at a high intensity and get the most out of each training session, putting you in the best possible position to reach your body composition goals.
We are the only meal prep delivery company in Gran Canaria who take into account your personal fitness or health objectives as well as your gender when preparing your meals.  
Chose from our plans – Fat Loss, Balance or Muscle Gain – choose your gender and let us prepare your meals tailored to your needs and deliver them directly to your door.
We are introducing a new concept of home and workplace food delivery to Gran Canaria, which leads to a healthier and more balanced lifestyle for everyone.
Put simply, we can help you get the results you want from your diet without all the hassle.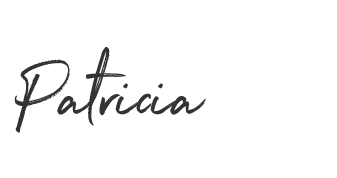 Avocados are hitting the health headlines. You can't open instagram without being bombarded by feeds full of amazing avocado based snacks and meals. And the latest craze… avocado restaurants and cafes! So what is it, about this versatile fruit, that's sent everyone...
read more
This error message is only visible to WordPress admins
Error: No feed found.
Please go to the Instagram Feed settings page to create a feed.
CAN I AMEND AN ORDER ONCE IT HAS BEEN PLACED?
Yes, email us directly via info@fitfood3.flywheelsites.com and as long as your menu plan hasn't been dispatched we will do our best to accommodate any requests or additional meals.
WHAT IS THE MACRO AND NUTRITIONAL INFORMATION FOR EACH DISH?
Our resident nutritionists have balanced each meal. The macros and nutritional information for every dish and meal plan can be found on each meal's product page. We also label this information on each of the dishes when they are sent out.
DO YOU OFFER VEGAN OR VEGETARIAN MEALS?
Yes, we have a selection of vegan, vegetarian and pescatarian meals or contact us directly via info@fitfoodcanarias.com to discuss your requirements.
CAN I CUSTOMISE MY MEALS?
We currently have a set menu plan, although please contact us directly via info@fitfoodcanarias.com if you would like to discuss your specific goals.